Property Management
Getting You The Best Return
Whether you own rental property by choice or because of circumstances beyond your control, we know you have plenty of options for property management in Calgary and surrounding areas. We believe the StoneMere Real Estate Solutions team provides a simply unbeatable positive experience. We are a full-service Real Estate Brokerage that develops a customized management strategy to help you meet your individual goals. That's a difference you'll notice from day one.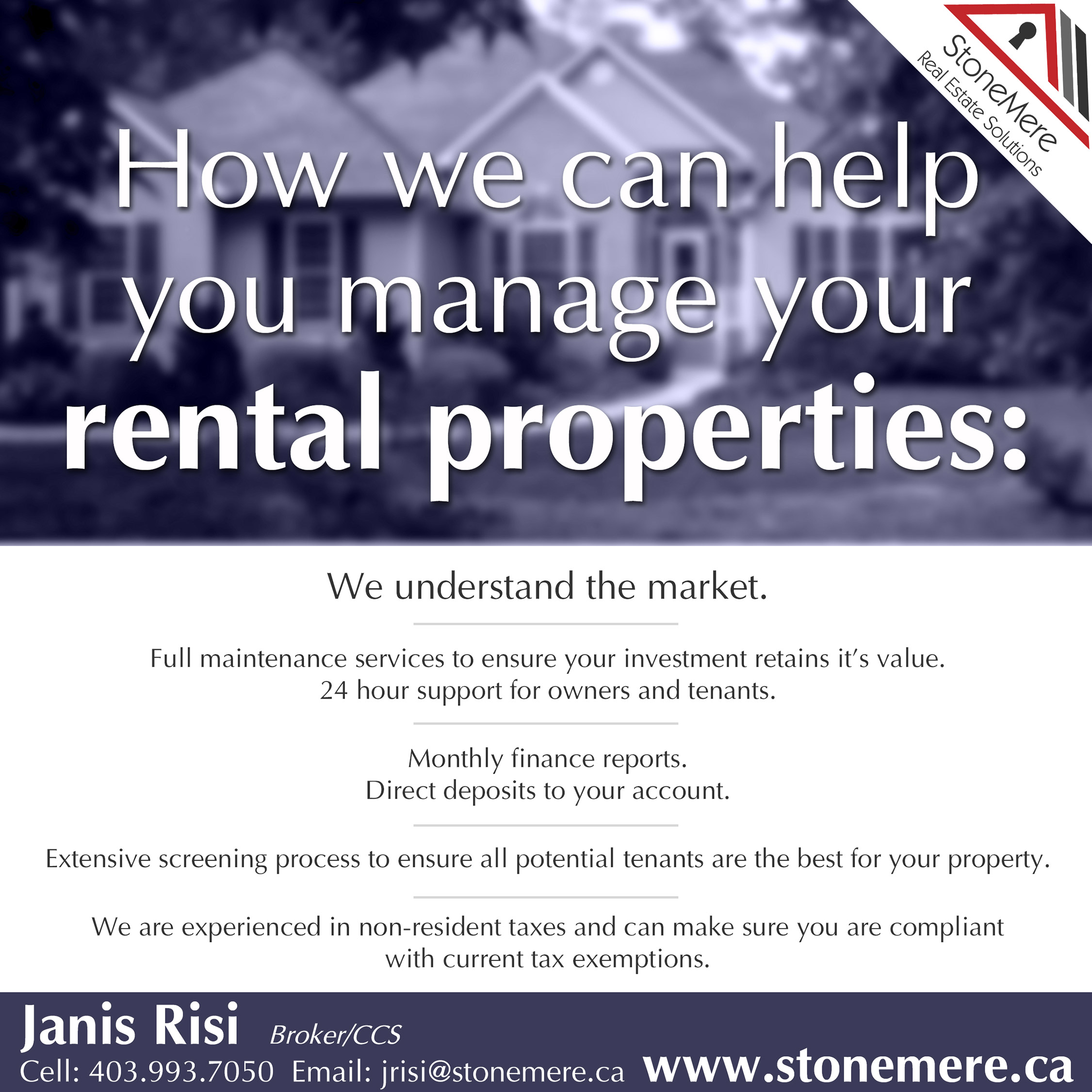 In today's challenging real estate market you need a management team that will address many of the biggest hurdles associated with owning rental properties. From finding qualified tenants, keeping on top of repairs so your investment doesn't lose value, inspections, rent collections, and keeping you informed is just some of the ways we will take the stress off of your shoulders.
We know that to find the best tenants the property must be professionally marketed. That's why every residential property will have professional pictures, professional signage, and will appear on several rental internet portals until your property is rented. All Tenants are extensively checked for their compatibility with your property.
Why trust in us? What makes us different?
We will put our full marketing plan in writing, along with a detailed description of how your property will be professionally managed. Your property will be inspected regularly and you will be provided with monthly financial reports and current inspection reports.
How many property management companies will offer a 100% written guarantee for peace of mind? You will get everything we promise!
With StoneMere Real Estate Solutions you get that 100% written guarantee.
Our phone is always on. We believe if it is important enough to place a call it's important enough for us to answer.
OUR EXPERIENCE


AT WORK FOR YOU

.